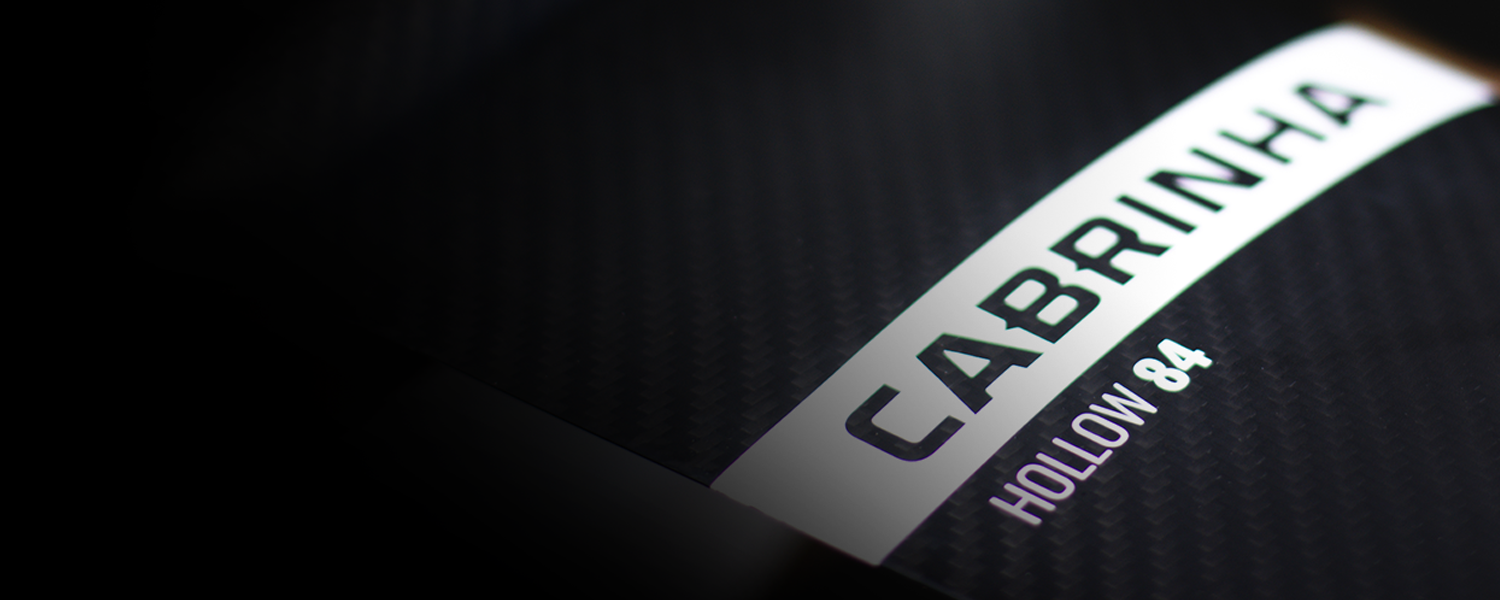 FUSION CARBON HOLLOW MAST
HIGH PERFORMANCE - LIGHT WEIGHT
Sizes: 74 / 84 / 94 CM
The all-new Hollow Mast system is yet another example of the state of the art foil program from Cab Design Works. It nods to the critical & complete design approach of the team to view every foil component individually with a view to improve stiffness across the entire platform. It implements a bladder molded construction with strategic layering of carbon as far to the outside as possible. This culminates in our stiffest ever mast to front wing connection. This reduction in flex eliminates any lag in the turn and transfers energy while pumping seamlessly through to the front wing.
DESIGN PROFILE
Superior Torsional and bend rigidity.  Low weight and minimum drag.
FEATURES
Optimized airfoil for low drag to stiffness ratio
TE scallop for improved turning and efficiency
Integrated high modulus mounting plate
Bladder molded, hollow mast construction for superior skin compression, providing ultimate rigidity
Premium high modulus prepreg carbon fiber construction
Barrel Nut compatible(x-series MkII and H-series MKII)
Tapered Fit
MAST SPECS
Min Chord 120mm
Min thickness 14mm
Key Features
LOW DRAG AIRFOIL
The optimized airfoil provides the ultimate in low drag to stiffness ratio, allowing for previously unseen control at higher speeds.
TE SCALLOP
The forces in hydro foiling vary depending on what you are doing. The TE Scallop gives you the stiffness and thickness to help you get up and going, but with the added benefit of increased turning and efficiency when up and flying.
MODULUS PLATE
The connection between the board and the foil is one of the most critical, and the integrated high modulus carbon mounting plate provides a strong and low drag transition.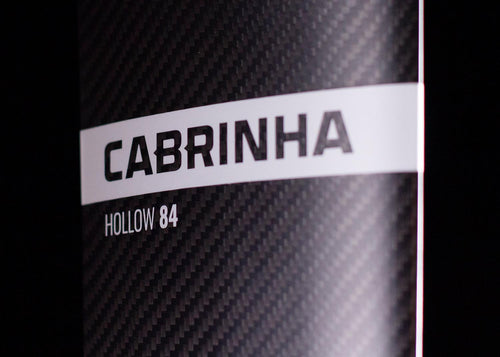 BLADDER MOLDED
Using bladder molding technology we have created a hollow mast design that has superior skin compression, allowing for the ultimate in rigidity, while also helping increase flotation.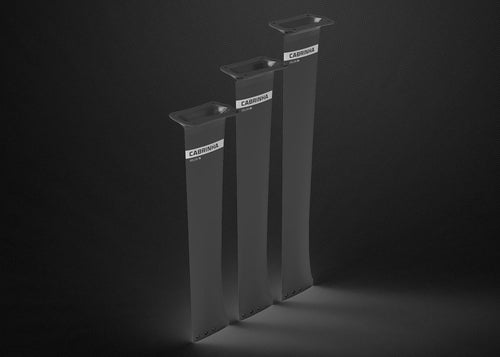 PRE PREG
Pre coated carbon sheets allow for an extremely accurate level of resin absorption. Combined with an exclusive interweave design that follows the shape and profile of the mast, you have unparalleled levels of torsional stiffness and reflex response.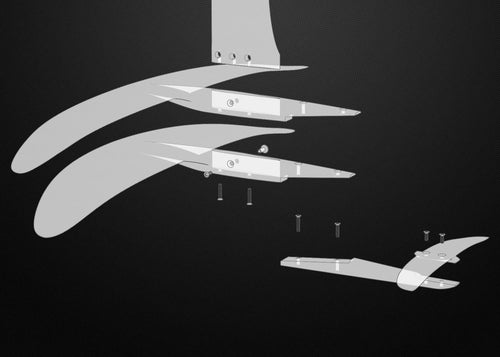 TAPERED FIT
The ergonomic tapered connection between the fuselage and mast provides the ultimate in rigidity, while being easy to assemble and disassemble.