Evolution was always deemed as something that takes a substantial time to accomplish.   The past years have shown us that when new ideas pop up, or things change, we are able to evolve and adapt extremely quickly.  We have created products that not only change our lives but have also allowed us to get out and appreciate what we have 'Here and Now'.
At Cabrinha we underwent a large change in 2020.  We reset the clock and moved to a new future.  Two years later we are evolving and developing new products at a pace that we have not been able to achieve previously.  
The drive and passion to get on the water and use the products that we design and develop is higher than ever before, and it translates not only into the product range, but also into the lifestyle and dynamic of the brand and our Ohana around the world.
Evolution is here.  Boundaries have been moved and there is no better time than now to enjoy what we have on offer.

#livefreeridefree
ORIGINS
Founded and driven in Maui, Hawaii Cabrinha Kites produces kitesurfing equipment for water sports adventure seekers. The Design Team's approach to innovation has been the driving force behind our development philosophy, keeping the brand technically and culturally connected to our customers. After joining forces with Neil Pryde in 2000, Cabrinha benefited greatly from the Pryde Group's rich history of producing yacht and windsurfing sails. 
In February 2020, the brand was purchased by Water Bound Investments, led by former professional kitesurfer and long-time Cabrinha professional athlete Jon Modica. 
With the research and development center and brand headquarters located on Maui, the innovation ground zero of water sports, Cabrinha has played a ground-breaking role in the evolution of surf sports with its pioneering efforts in kitesurfing, tow-surfing, foil boarding, and wing surfing.
Over the years, Cabrinha has lead the industry in innovation, performance, and safety. With a distribution network in over 70 countries worldwide we focus on customer service and satisfaction. Producing products powered by a 100% renewable source (the wind), we continue to be socially connected to like minded people who enjoy the water, are protective of the planet and are stewards of the ocean. 
INNOVATION GROUND ZERO
In the collective surf world, Cabrinha's birthplace Maui, Hawaii, has risen to become the world's leading region for surf sport innovation. Maui's relentless Tradewinds provide over 300 days of excellent kitesurfing and wing surfing.
Most of the world's most dynamic surf sports have developed right on the shores of this surf community in the middle of the Pacific, from windsurfing to tow-surfing, kitesurfing and foilboarding. Cabrinha has played an inside role in the pioneering of each one of these sports.
Our base in Maui not only assures consistency and accuracy from design to testing and production, it allows us to keep our fingers on the pulse of surf sport innovation so we can provide you with the very best these sports have to offer.
CULTURE
Cabrinha's success over the last 20 years can be attributed to a dedicated team of the most qualified people in the industry, taking inspiration from a rich water sports heritage.
While we clearly enjoy the Maui lifestyle, we are serious about our products and our international role in watersports. Everyone in the company today has risen to the top of their respective fields. From our management and development staff to our team riders, distribution partners, dealers, and ambassadors, Cabrinha is a family of passionate, visionary, and always evolving people driving the sport into its future.
LIVE FREE. RIDE FREE.
Cabrinha kites have been ridden to the top of podiums and World Tour Championships in Freestyle, Surf, Wakestyle and Speed competitions. They have been the choice of some of the most influential personalities in the sport including figures in the public limelight. See our milestones in our timeline below.
20 YEARS OF INNOVATION
MILESTONES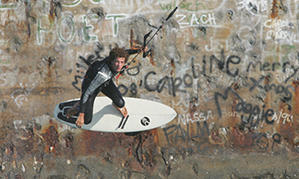 Water Bound Investments, led by former professional kitesurfer Jon Modica, purchase the Cabrinha brand from Pryde Group. 
2019
Annelous Lammerts wins Triple-S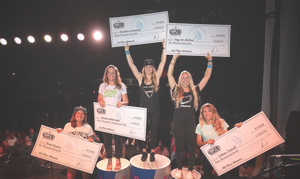 KPL Champion Annelous Lammerts wins the Triple-S.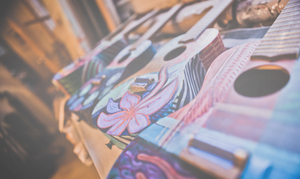 Launch of the Soundwave Project™, a collaborative art and music initiative to promote ocean awareness.
2019
continuing the quest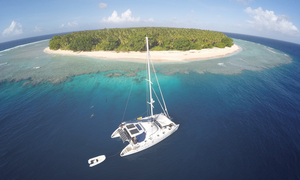 The Cabrinha Quest continues to take its members to the most remote and dynamic kite and surf locations around the world.
2018
Moto wins Iksurf's Best Kite award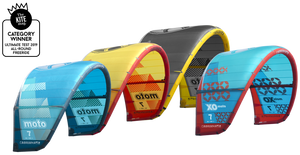 The new Moto wins IKsurfmag's Best Kite Award in its first year. The Contra wins Best Lightwind Kite.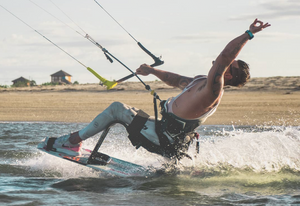 Brazilian Athlete Fernando Fernandez becomes Cabrinha's first adaptive team rider.
2018
Kite Speed World Champion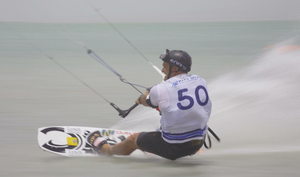 Rob Douglas wins the Kite Speed World Championship, his 3rd world kitesurfing championship title.
2017
Rider of the Year: Nick Jacobsen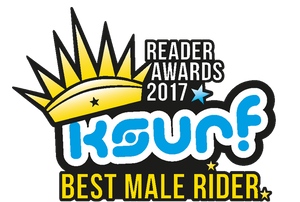 Nick Jacobsen wins IKSurfmag's Best Male Kitesurfer Award.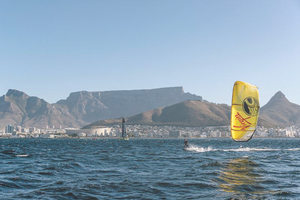 Nick Jacobsen sets 277 meter Tow Up World Record on Switchblade in Cape Town. 
2017
Annelous Lammerts becomes KPL World Champion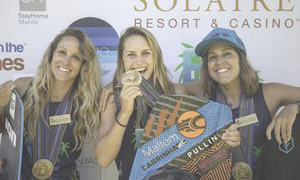 Annelous Lammerts becomes Kite Park League World Champion
2017
Fireball receives International Design Excellence Award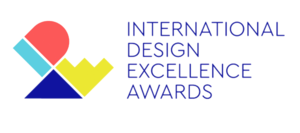 The Cabrinha Fireball connection receives IDEA Award / Cover-Story of Innovation Magazine
2017
World Champion: Moona Whyte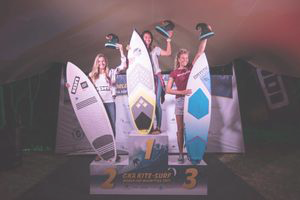 Moona Whyte becomes GKA World Champion on the Drifter.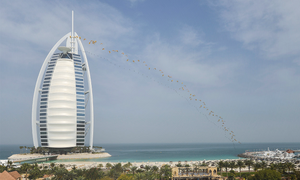 Nick Jacobsen jumps off the 210m top of Dubai's Burj al-Arab.
2017
Red Bull King of the Air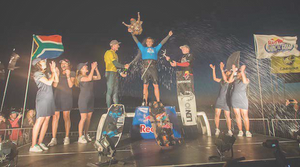 Nick Jacobsen wins Red Bull King of the Air
2017
Manufacturer of the year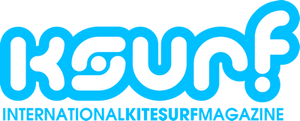 Cabrinha wins IKsurfmag's reader award the second year in a row
2016
Freestyle World Champion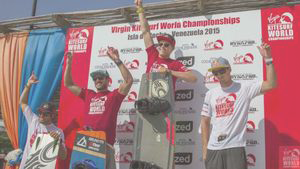 Liam Whaley becomes Freestyle World Champion.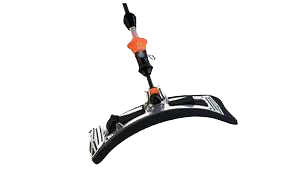 Cabrinha introduces the innovative and award winning Fireball Control System. The Fireball changes the game once again.
2016
Manufacturer of the year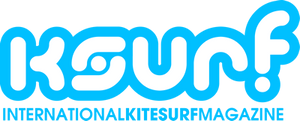 Cabrinha wins IKsurfmag reader award
2013
world champion Moona Whyte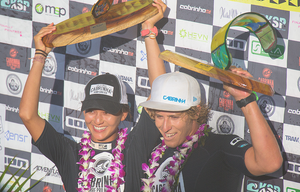 Moona Whyte wins the Kitesurf World Tour, she will also win in 2014 and 2017.
2012
Keahi de Aboitiz becomes World Champion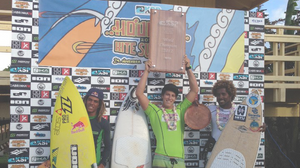 Keahi De Aboitiz wins the Kitesurf World Tour, he will also win in 2013, 2014 & 2015.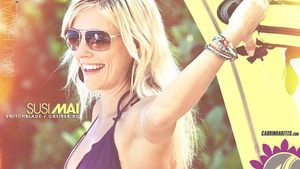 Susi Mai receives 'Most influential Female Kitesurfer" Award.
2010
Speed Sailing Record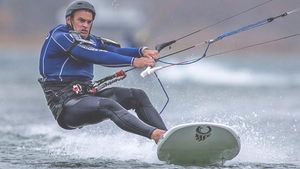 Rob Douglas sets the outright speed sailing record of 55.65 knots in Luderitz using a Switchblade kite.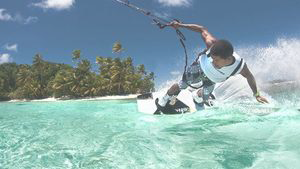 Andre Phillip wins the TRIPLE-S.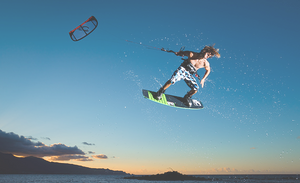 Jesse Richman becomes KPWT World Champion.
Switchblade kite launch. The Switchblade goes on to become the largest selling model in the world.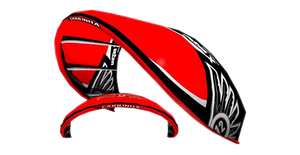 Cabrinha releases the Crossbow bow kite, a kite design that revolutionized the kitesurfing industry with its unmatched performance, handling and security.
2004
Recon Control system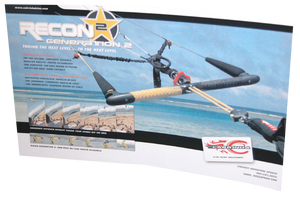 The RECON control system enables Kiteboarders to easily de-power and control the kite when over-powered
2003
Power Lock Control System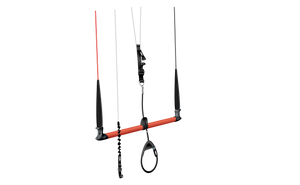 Cabrinha introduces the innovative Powerlock Control System.
2002
WORD CHAMPS: MARTIN VARI & JULIE PROCHASKA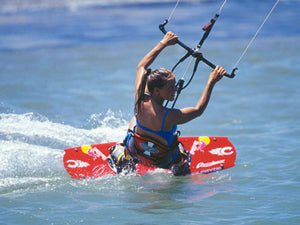 Cabrinha riders Martin Vari and Julie Prochaska are crowned World Champions.
2001
1st Kitesurfing Collection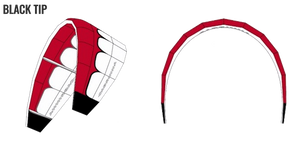 Cabrinha rolls out its first collection of kites, boards, and accessories.
2000
Cabrinha joins Pryde Group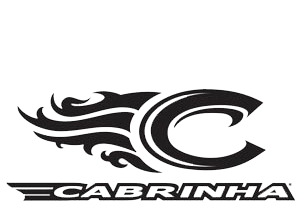 Cabrinha joins forces with Neil Pryde, Cabrinha Kites becomes a subsidiary of the Pryde Group.