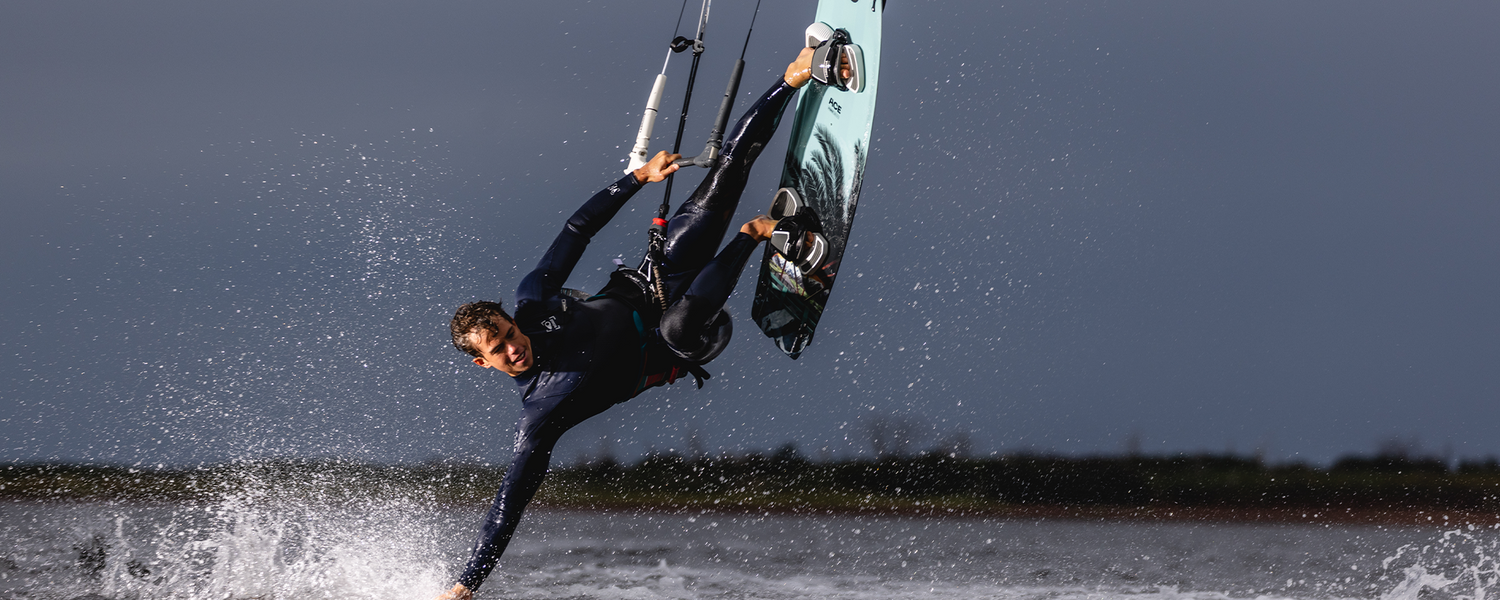 ACE HYBRID
HIGH PERFORMANCE FREERIDE / BIG AIR
Sizes: 135 X 40 / 138 X 41.5 / 141 X 43 / 145 x 44.5
The all-new 03 Ace is the culmination of 3 years of design work from the Cab Design Works team.  It's been stripped back and rebuilt with a completely new outline and bottom contouring.  
To say this board is lively is an understatement.  The 'hybrid' mix of ingredients ranging from its dual Carbon stringers, honeycomb foam & paulownia mix core optimises strength to weight ratio.  What makes this method of board design so appealing is its versatility and ease at which it performs across riding genres.  

Modern day kiteboarding is about freeriding, be that boosting huge airs, slashing waves, powered tricks and the Ace Hybrid seamlessly transitions the freeride spectrum making it highest performing 'Do it all' board in the range. 

DESIGN PROFILE

High performance board with structural carbon and lightweight composite core that stiffens the flex pattern for increased response and explosive pop.
FEATURES
NEW: Double centre concave
NEW: 4 degree angled fin for improved grip
NEW: refined volume flow for improved dynamics
NEW: Centered deck grab rails for progressive boardoff maneouvers
Quad channels in the tips for grip when loading off back foot
Medium rocker line for early planing lift and reliable edge hold
Moderate/low flex pattern for a rapid response & intuitive pop
High-end hybrid core construction for lively performance in all conditions
Exclusive and strategic use of Japanese Toray UD carbon for precision feedback
Included with the board:
4x 40mm fins, 4x washers, 10x m6x16mm screws, grab handle.
Key Features
THE DO IT ALL PERFORMER
A high end construction board designed for an incredibly lively performance in any conditions you ride it in, whatever the style.
CARBON STRINGERS
Exclusive use of Japanese Toray structural carbon combined in the high-end construction for complete precision.
INSANE GRIP & POP
A tip and rail channels translate into intuitive back foot grip, a locked-in feel on the water and incredible pop.
Style Selector
FREESTYLE
FREERIDE
WAKESTYLE
BIG AIR
LIGHTWIND
CABLE
WAVE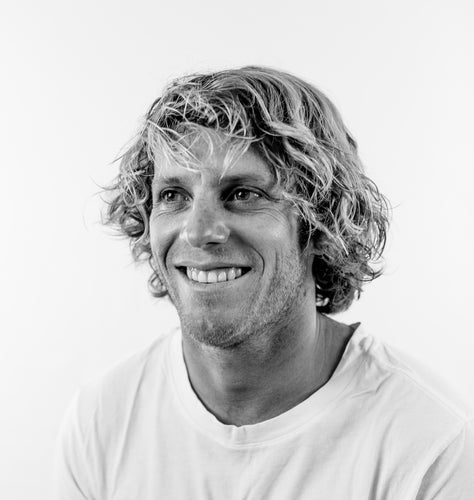 "The ace Hybrid is my go to board for riding straps. The thin rails make the board really grippy and the new double concave bottom helps a lot in landing soft but with a nice locked in feel. The new shaping on the deck is perfect to do the craziest board off also without using the handle. The Hybrid core gives the board a pretty insane live feel under your feet, keeping the board light and with plenty of pop." – Alby Rondina
Size

135

138

141

145

Weight of Board (kg)

(Tolerances may vary)

2.43
2.53
2.63
2.83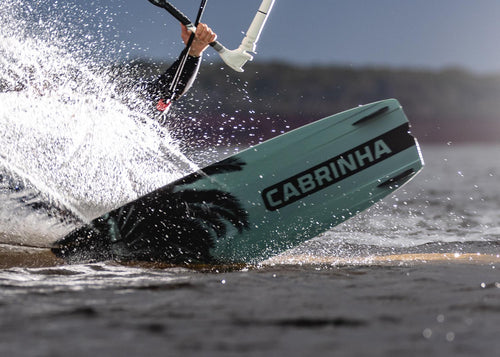 MEDIUM ROCKER LINE
The perfect balance between high rocker, high performance and flat light wind rocker lines. This translates to great all-round boards with lengthened turning radius.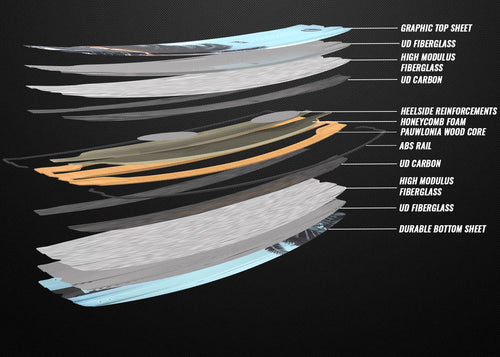 HYBRID CORE
Honeycomb / paulownia hybrid construction offers a very lively under foot feeling. The core combination optimizes strength to weight ratio.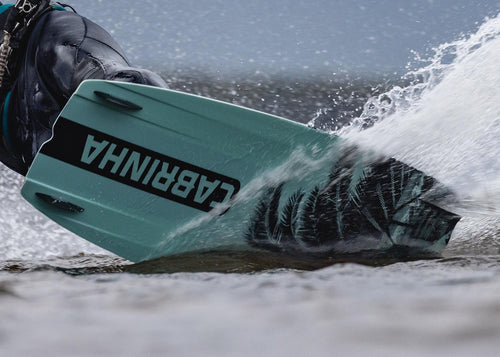 MODERATE FLEX
Designed for fun doing a little of everything. The moderate or medium flex allows for easy landings, buttery turns and more forgiveness in all conditions.