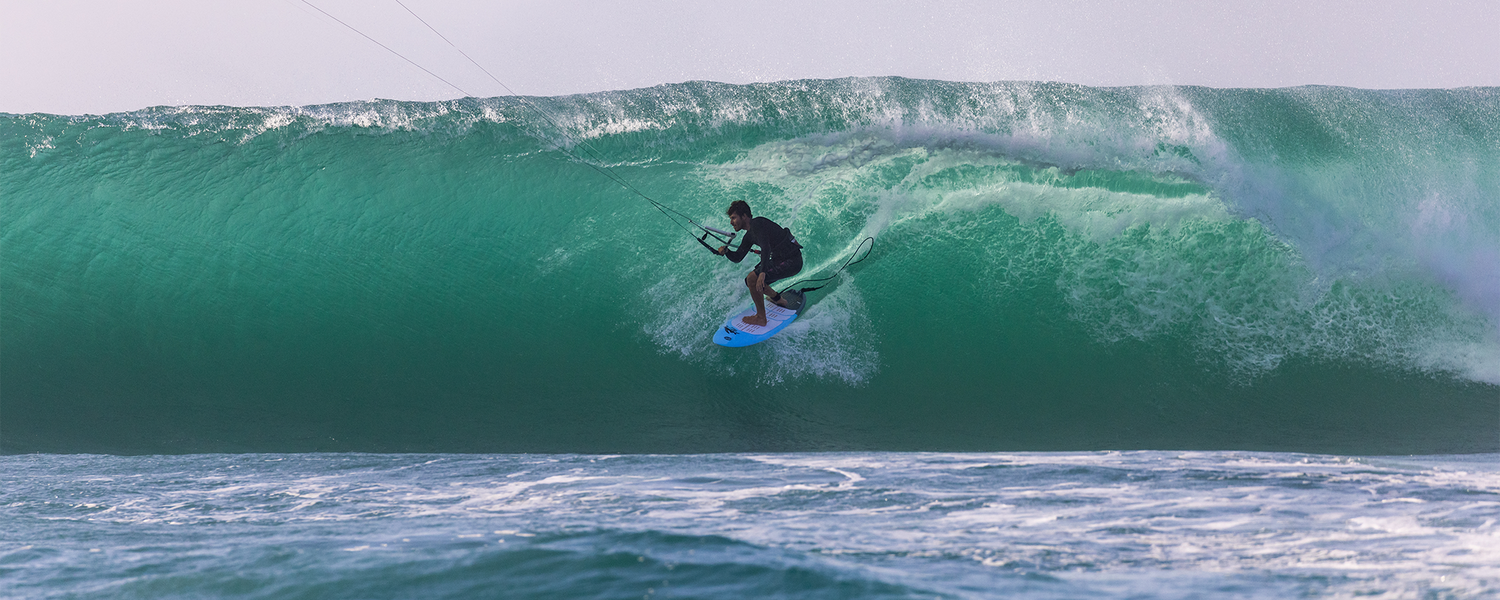 Phantom
CROSSOVER SURF
Sizes: 5'6" x 18.5" x 2.1" x 23L/ 5'9" x 19.1" x 2.2"x 25.5L
Speed, Power, Flow.   Three words that have become synonymous with wave riding over the years.   A very rare few are born with a natural ability to make this happen with ease. Others need to make sure they are on the correct craft to really exploit the oceanic mountains they choose to ride.
The Phantom is the next generation of high performance kite surf boards.   Specifically designed for the forces of kiting, the Phantom really comes into it's own in real surf conditions.   The curvy outline and rounded pin tail give you the confidence required to crop into that bottom turn, or carve off the lip.  The IsoFlex construction also allows for increased grip and drive during those critical turns.
4 fin or Thruster, you can choose your style of riding between full power carves, or critical vertical hits.
DESIGN PROFILE

Round pin tail, lean and curved outline, progressive rocker and 5 fin setup.
FEATURES
NEW: IsoFlex - Lightweight fiberglass sandwich construction with PVC deck reinforcement.
CNC machined High density EPS core for a precise shape and superior flex characteristics
Thinned out rail flow with smooth tuck-line transition for improved carving and control
Deep single concave for ultimate grip and control
round pin, wide point centered for a well balanced board that promotes control in top to bottom surfing
Progressive rocker line for ultimate drive and turning in critical sections
Includes: full Dakine Modular EVA pad and molded thruster fin setup.
Key Features
ROUNDED PIN
The new rounded pin tail of the board is the perfect fusion between the grip and control needed when charging down the line and pushing into his speed carves and volume to aid in earlier planing.
RIDING OCEANIC MOUNTAINS
Inspired by more traditional shaped boards, the Phantom thrives in larger more powerful surf, and really excels as conditions get bigger.
5 FIN CONFIGURATION
5 fin option allows you to choose the style of riding you prefer. 3 fin thruster set up for a more vertical top to bottom turn, or the quad set up for a faster more carving ride.
Style Selector
ONSHORE WAVES
SIDESHORE WAVES
LARGE SURF
SMALL SURF
SURF FREESTYLE
STRAPLESS
STRAPPED
Size

5'6

5'9

Weight of Board (kg)

(Tolerances may vary)

2.95
3.2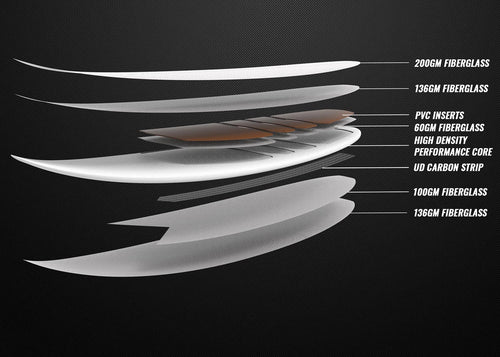 ISO FLEX CONSTRUCTION
Inspired by nature from the oceanic Isopoda family, strategically placed materials, fused within a lightweight fiberglass sandwich construction, allow the board to flex during riding and turns, but still remain durable for the rigors that kiting imposes.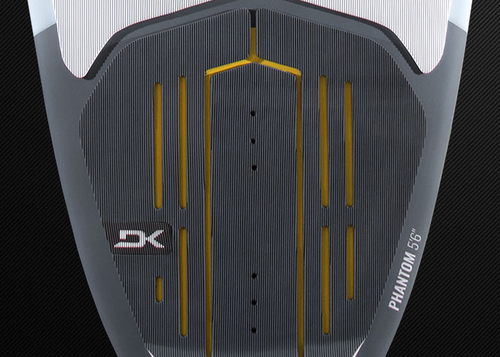 DAKINE DECK PAD
Made from Dakine Friendly Foam biodegradable EVA, the full deck traction pad has been designed purely with foiling in mind. Low Profile corduroy grooving provides the perfect blend of comfort and traction and the cutouts have been placed in the locations where extra grip is needed.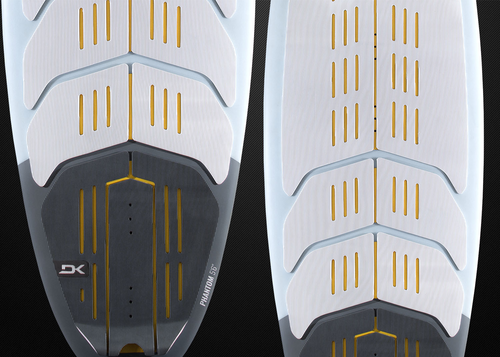 INLINE STRAPS
Inline straps give you the confidence you need to either charge harder, or get you out of situations when navigating your way out through larger surf.