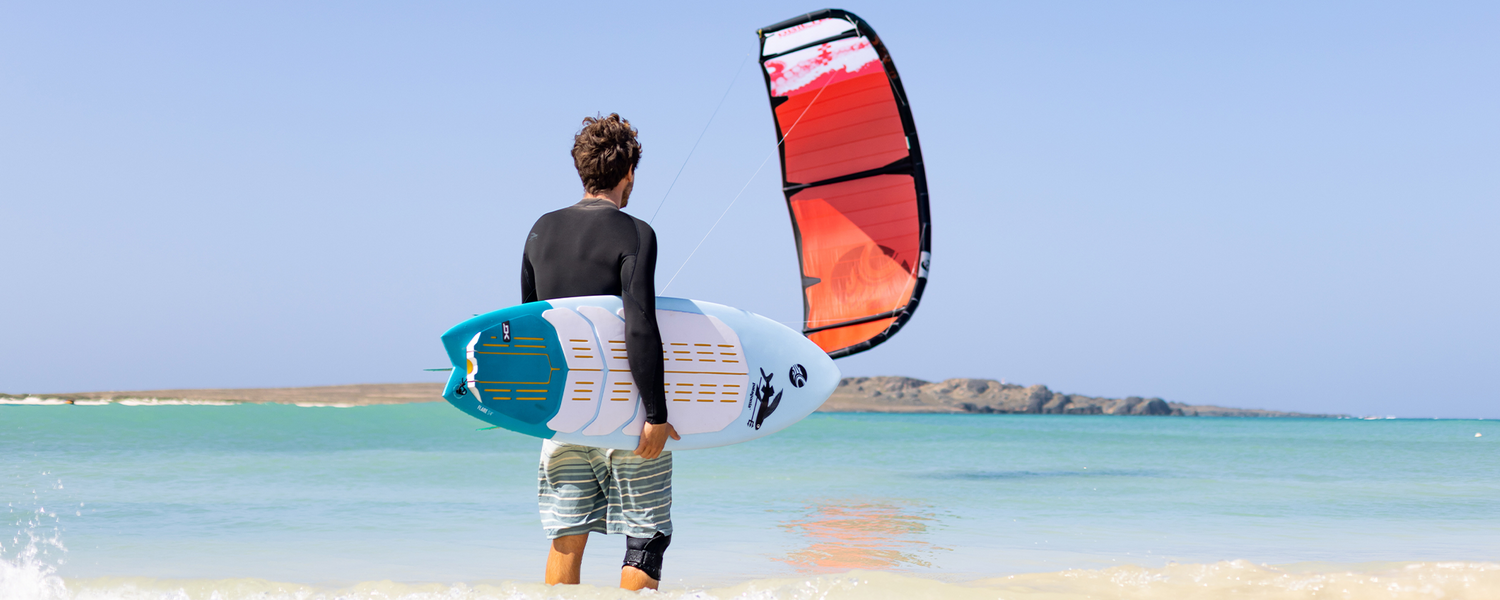 Flare
CROSSOVER SURF
Sizes: 5'1" x 18.5" x 2" x 20.5L / 5'4" x 19" x 2" x 22L
Maybe the most fun board you have ever ridden, the Flare will light up any session.    
The wide point forward on the board helps get you up and going and keeps things fun and fresh whether riding waves or taking to the air.    The fish tail and quad fin set up give you the forward drive you need to get from section to section, but still be loose and fun when turning off the top.   
The flare turns every wave into a playground, and changes the way you look at the ocean.
DESIGN PROFILE

Wide point forward, moderate rocker, thin rails, fish tail and quad fin setup.
FEATURES
NEW: IsoFlex - Lightweight fiberglass sandwich construction with PVC deck reinforcement.
CNC machined High density EPS core for a precise shape and superior flex characteristics
Thinned out rail flow with smooth tuck-line transition for improved carving and control
Single concave bottom for a predictable and forgiving ride
Wide point forward and straight tail, for efficient control and drive
Moderate rocker line for all round performance
Includes:  Full Dakine Modular EVA pad and molded quad fin setup.
Key Features
WIDE POINT FORWARD
The fish style shape with the wide point forward of the centre allows for quick up and go planing, and gives the board a loose and fun feel on the waves.
OCEANIC PLAYGROUND
Wind swell, flat water or head high surf, the unique feeling of the Flare due to its fish outline, makes what ever conditions your in a canvas for your creativity.
5 FIN CONFIGURATION
5 fin option allows you to choose the style of riding you prefer. 3 fin thruster set up for a fun loose feeling board, or the quad set up for a faster more carving ride.
Style Selector
ONSHORE WAVES
SIDESHORE WAVES
LARGE SURF
SMALL SURF
SURF FREESTYLE
STRAPLESS
Size

5'1

5'4

Weight of Board (kg)

(Tolerances may vary)

2.8
3.0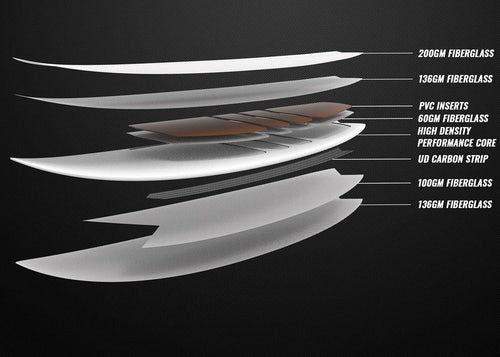 ISO FLEX CONSTRUCTION
Inspired by nature from the oceanic Isopoda family, strategically placed materials, fused within a lightweight fiberglass sandwich construction, allow the board to flex during riding and turns, but still remain durable for the rigors that kiting imposes.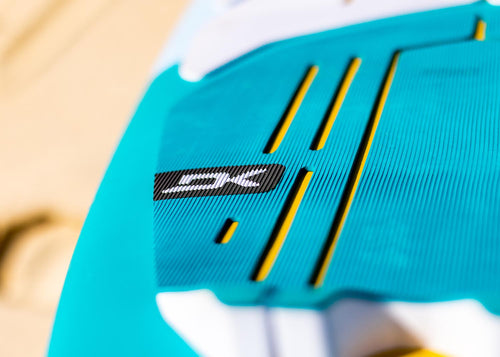 DAKINE DECK PAD
Made from Dakine Friendly Foam biodegradable EVA, the full deck traction pad has been designed purely with surfing in mind. Low Profile corduroy grooving provides the perfect blend of comfort and traction and the cutouts have been placed in the locations where extra grip is needed.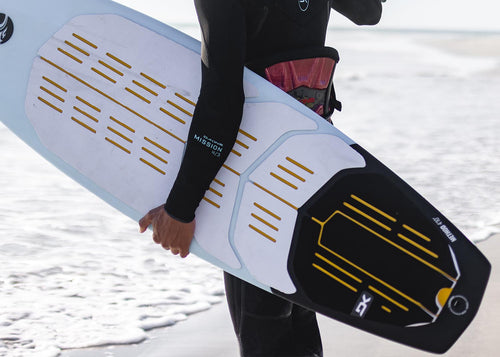 LOOSE THE STRAPS
A dedicated strapless board, the Flare calls for riders to experience and explore the endless performance attributes of the board through various foot placements.