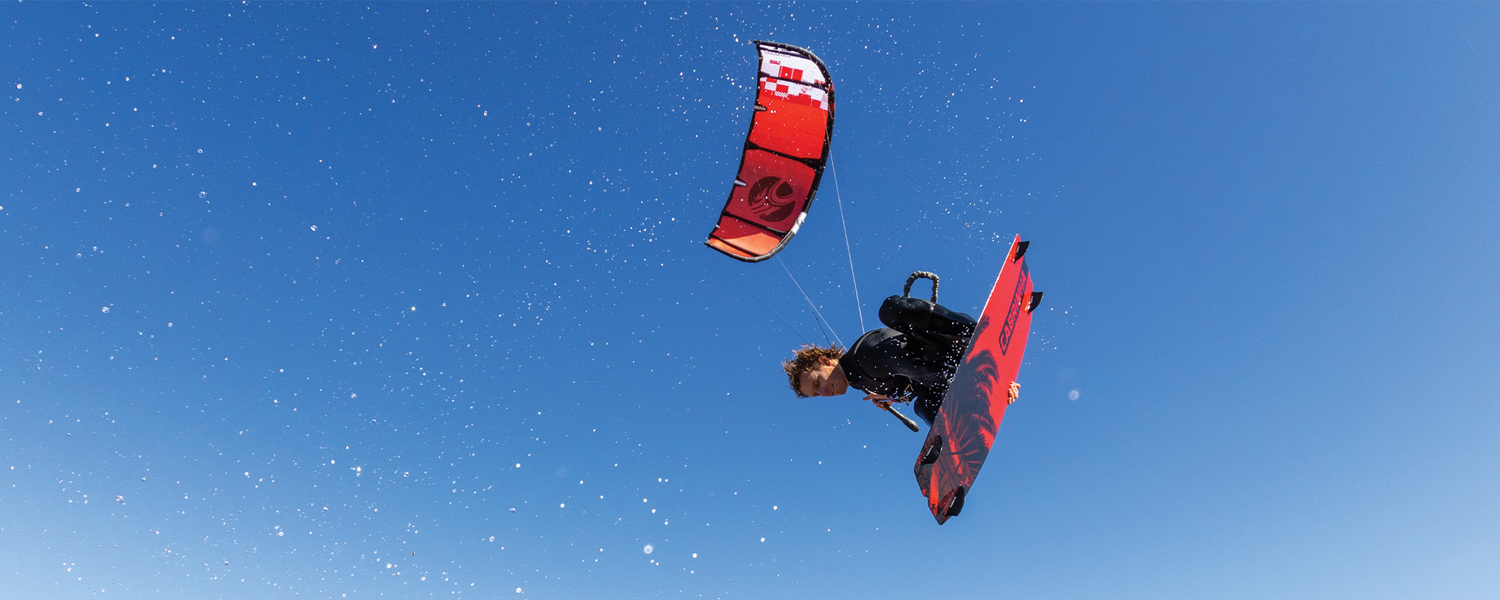 SWITCHBLADE
PERFORMANCE FREERIDE
Sizes: 5 / 6 / 7 / 8 / 9 / 10 / 11 / 12 / 14
The kite that spawned the freeride revolution of kitesurfing and opened up the doors to many new kiters around the world moves into its 16th year and the next step of evolution to this incredibly versatile design.
The introduction of the Hybrid Frame and HTD Lite materials has increased not only the range of one of the most adaptable kites in the industry, but also, it's performance. Through the lighter frame and strategically placed materials, the kite is now quicker to respond to rider input allowing for not only increased maneuverability in lighter winds, but also control and responsiveness in higher winds.
The new direct bridle with its low drag materials also help move this kite into an all new realm of performance.
DESIGN PROFILE
5 Strut, Hybrid design, Fusion wing tip shape, Draft forward profile.

FEATURES
NEW:  Refined lightweight canopy design for reduced weight and reactive performance

NEW:  Static low elongation bridle for improved reactive feel

NEW:  Sprint 3.0
NEW:  Ultralite bladders for an overall lighter weight kite
NEW:  Trailing edge EVA rigidity battens
Nano Ripstop Canopy:  Durability, stability and responsiveness

HTD for enhanced arc stability and improved handling characteristics
HTD Hybrid Frame
NEW: Durable TPU leading edge bumpers.
Key Features
THE BENCHMARK
The benchmark in durability, stability and responsiveness.
REFINED SIMPLICITY
An all new redesigned and balanced bridle with no pulleys gives a lighter feeling faster turning and more responsive kite, allowing for a wider range of users and also control for jumping.
ULTIMATE PERFORMANCE
The most versatile kite in the industry, allows for use in the widest range of conditions and variety of riding styles.
UP IN THE AIR
The 5 strut stable platform allows for stability in higher winds, and the wide arc allows for increased glide.
HIGH POINTING
The unique profile of the canopy allows for effortless upwind performance.
IT'S IN THE SWEEP
More sweep allows for not only increased range, but also easy relaunch, especially in lighter winds.
Style Selector
FREESTYLE: POP / SLACK / POWER
FREERIDE: DEPOWER RANGE / RELAUNCH / UPWIND ABILITY
BIG AIR: BOOSTING / HANG TIME / KITELOOP
SURF: TURN SPEED / DRIFT / RELAUNCH
FOIL: TURN SPEED / DRIFT / UNDERPOWERED STEERING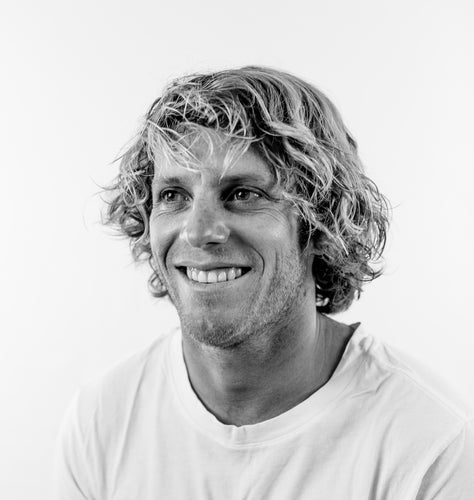 "Confidence. Thats the first feeling I get when flying a Switchblade in any sort of conditions. Pat Goodman has put his finest work into this new design, pulleyless, supercharged switchblade. From light wind, to gusty and gnarly conditions, I always feel in control and able to commit to whatever discipline I'm into, from freestyle, to looping or riding a surfboard, its the one kite I can fly eyes closed and always know where it is and how it is going to react." – Alby Rondina
HYBRID FRAME
The perfect fusion of materials. A combination of High Tenacity Dacron  (HTD) &  HTD Lite blends together giving the kite the support it needs, but with increased response.
HIGH TENACITY DACRON
Specifically designed for inflated kite structures. The construction of this material is very warp oriented using ultra high tenacity yarns with an increased thread count to combat elongation under high inflation pressures. Lower elongation makes for a more accurate kite/wing with a more efficient and accurate airfoil in flight.
HTD LITE
The next evolutionary jump in inflatable structures is HTD Lite.  We took the superior benefits of the proven HTD material to which have superior elongation control and combined it with a superior reflex bias recovery and lighter weight construction to elevate the response characteristics and range of the kite.
Size

5m

6m

7m

8m

9m

10m

11m

12m

14m

Wind Range in Knots (75kg rider)

23-37

20-35

18-32

16-30

13-27

11-25

10-23

9-21

7-15

Weight of Kite (kg) Without Bag

(Tolerances may vary)

2.23
2.43
2.70
2.97
3.20

3.35
3.62
3.84
4.21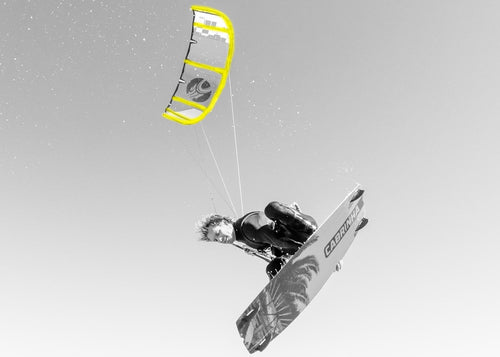 HTD HYBRID FRAME
The Frame is the basis on which a kite is built.  Utilizing a fusion of the two HTD materials as well as a reduced weight throughout the trailing edge, the Hybrid Frame provides the response and durability needed to take your kiting to an all-new level.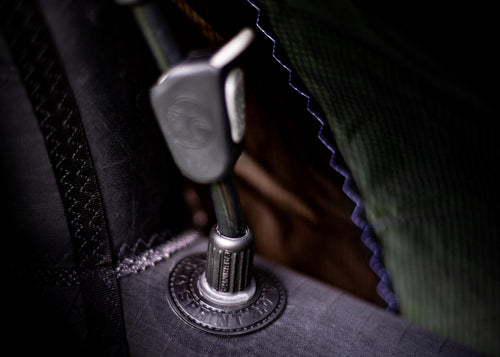 SPRINT 3.0
The new Sprint 3.0 inflation system increases air flow from leading edge to the strut. The new straight and angled valves allow for no kinking of the inflation tube. It's secure fit design also allows for easy maintenance.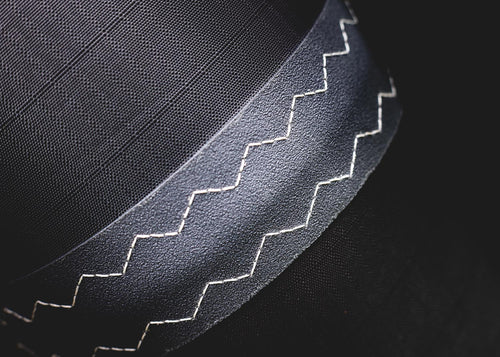 BULLET PROOF BUMPERS
Bulletproof bumpers - These new Durable TPU bumpers are strong, lightweight and durable. They crossover protecting the canopy to LE sewing. A new manufacturing process helps with abrasion when the kite is resting on a hard surface.