FUSION H-SERIES TAIL STABILIZERS
HIGH ASPECT
Sizes: HS180
The HS180 High Aspect Stabilizer has been seamlessly molded as one single component into the fuselage to give exceptional efficiency and stiffness. This allows the rider complete control through varying degrees of the turn and has been precisely tuned for use with all H-series and X-series wings.
DESIGN PROFILE
Swept outline, ultra lean efficient profile and moderate anhedral
WING FEATURES
Optimal efficiency and maneuverability
Flat center, to downward tips, for perfect balance between locked-in feel and agility
Single molded components for minimal drag

Full prepreg carbon construction
PMI core for superior strength to weight ratio
TECH SPECS
Set Includes:
Stabilizer, wing covers, 2pcs m6 ss316 torx Ti coated screws.

Key Features
PREPREG CARBON
The pre coated Carbon sheets, allow for an extremely accurate level of resin and absorption to provide the highest quality composite construction.
ELEGANT DESIGN
The single molded HS series stab has been beautifully engineered to combine the fuselage and stabilizer as one component.
STREAMLINED
Low drag design to maximize hydrodynamic efficiency.
LOCKED-IN
'Locked-in' mast to fuselage connection giving an exceptional torsional stiffness.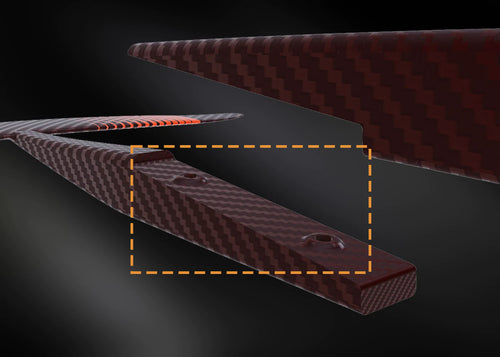 INDEXED FIT
A grooved connection allows components to slot into place easily adding rigidity and a solid stable connection around the screw points.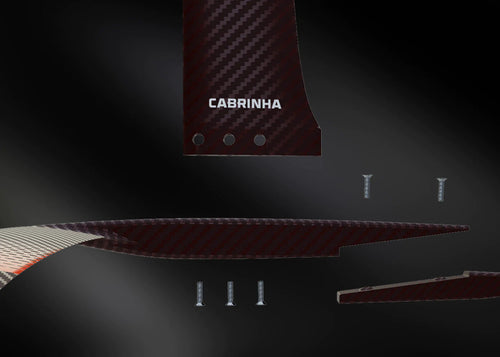 MODULAR
The modularity of the CAB Fusion system allows you to seamlessly interchange between any of the X-Series and H-Series front wings and stabilizers.