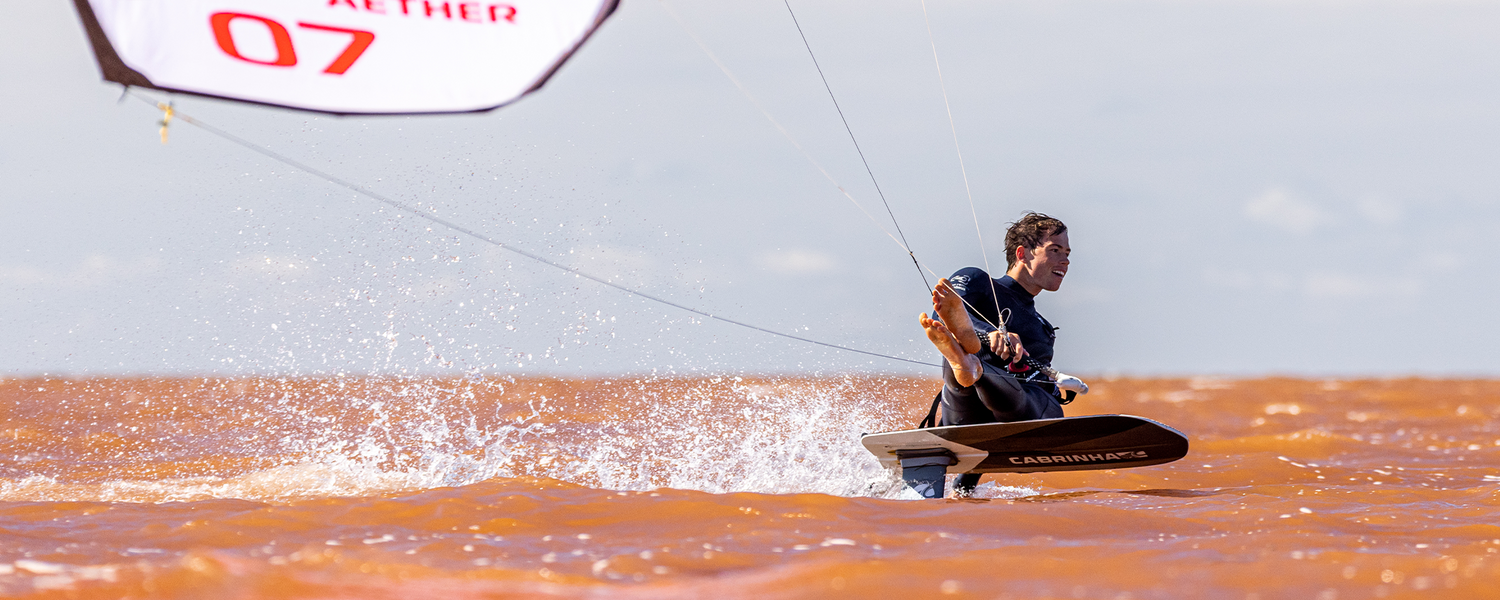 SPECIAL AGENT MKII
HYDROFOILING
Sizes: 105 x 39.5 / 125 x 42.5
The Special Agent is a freeride foilboard like no other. It has been freshly designed for riders wanting performance and simplicity in one easy to use foilboard. The UD carbon, fiberglass construction added to a geometric stringer from tip to tail gives incredible stiffness and responsiveness. The reduction in sizing is made comparable to bigger boards due to an advanced new outline that maximizes its length while the bottom shape adds volume and float to your ride.
The full EVA deck pad with kick tail allow complete freedom of movement and direct board control. Riders using footstraps can utilize the 2 or 3 strap configuration for a fully customizable ride.
The industry standard 9cm new adjustable foil tracks come complete with integrated T-nuts allowing you to finely tune the mast position.
DESIGN PROFILE

Foil specific board with a minimalist approach with stiffness induced by shaping and construction.
FEATURES
NEW: revised low drag outline
NEW: Increased rocker for improved recovery and launch
NEW: increased stiffness through new laminated woodcore
NEW: Full EVA deck pad with kick - improved grip
UD carbon and fibreglass construction
Geometric stringer adds high degree of stiffness for better responsiveness
easy to use and progress
Beveled rails for forgiving touch down
Strapless, 2 or 3 strap configuration, allows for a fully customizable ride
Foil tracks with integrated T-nuts - compatible with both industry standard hole pattern
Included with the board: 4pcs m8x20mm, m8 Tnuts, full deck pad(NOTE: straps sold separately).

Key Features
ULTRA STIFF
A combination of premium carbon & fiberglass materials with a progressive geometric stringer results in an exceedingly stiff platform.
SIMPLE & FUN
An incredibly easy to use board that makes progression fast, fun and care free.
BEVELLED RAILS
The forgiving bevelled rail design helps avoid being thrown off on water touch downs and allows a far smoother release off the water.
Style Selector
BEGINNING FOILING
INTERMEDIATE FOILING
EXPERT FOILING
LIFT FACTOR
SPEED FACTOR
MANEUVERABILITY
RECOVERY
Size

105

125

Weight of Board (kg)

(Tolerances may vary)

2.63
3.13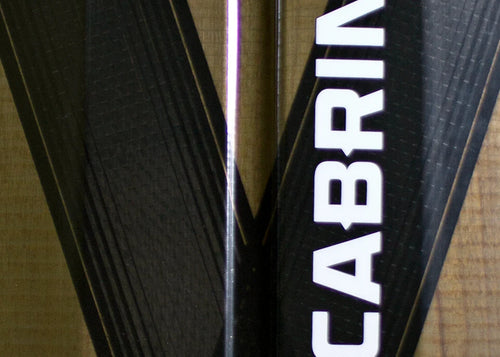 GEOMETRIC STRINGER
The geometric stringer channel creates an incredible amount of stiffness to the board while at the same time provides a ridge on the top of the board for familiar foot placement.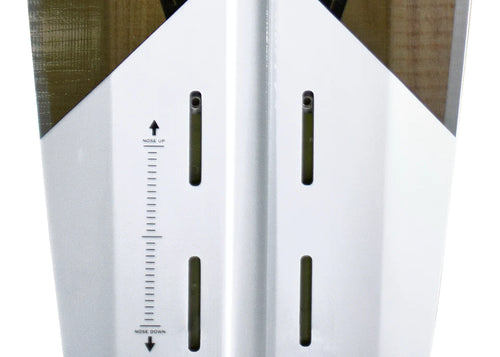 ADJUSTABLE TRACK
The 9cm adjustable foil track mount with integrated T-nuts allow riders to fine tune the mast position for a custom ride.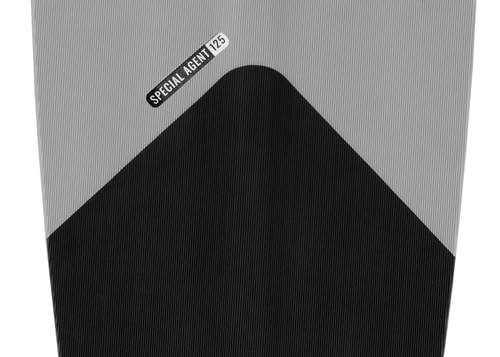 FULL EVA DECK PAD
The fully covered EVA deck pad allows complete foot grip across the entire board.